For Your Good Health…
Tips to Help You Enjoy Your Trips
---
Traveling, whether in a car for pleasure or on a plane for business, can be stressful. Here are some quick tips for stress-free travel:
Plan the details of your trip well in advance of departure.
Make a "to do" list, and try to complete it two days before departure. Keep a separate "to do" list of only those items that must be done just prior to leaving.
Finish packing your bags two days in advance of departure.
If you travel frequently, keep a bag packed with those items that are always needed on a trip. Toiletries (such as shaving creme, hair dryer and razor) and clothing. Some frequent-flyer business travelers find it a wise stress-reduction investment to purchase a complete suit or appropriate business wardrobe that they always keep packed and ready to go.
The day before you leave, make a list of those things you will need to do immediately upon your return (that way, you'll have no need to think about them until you arrive home).
If you're driving to your destination, plan your route in advance. Plan adequate, leisurely driving time with rest and stretch stops built in.
If you're flying, going by train or by bus, get to the terminal or station well in advance of departure.
Once you arrive at your destination, don't try to cram every minute with activities. It's an easy trap to fall into. Force yourself to schedule some downtime for "centering" and relaxation.
Exercise. Unless medical conditions indicate otherwise, do stretching and aerobic exercises. Take advantage of any exercise equipment that your hotel may offer, or pack resistance tubing for a quick strength workout in the privacy of your room.
Limit your alcohol intake.
Don't overeat, or radically change your diet. If you're traveling out of the United States, observe any warnings regarding food- and water-borne illnesses and introduce new foods slowly.
Avoid foods and drinks containing caffeine, such as coffee, colas and chocolate. Caffeine can promote dehydration and worsen the effects of jet lag.
Get enough sleep. Upon check-in at the hotel, ask for an extra blanket. Chills during the night can keep you awake, and blankets can be hard to come by at 3 a.m.
Don't wait until the very last minute to return home and return to work. Schedule an adjustment day at home, prior to resuming your full schedule.
---
If a higher level of wellness is a personal goal of yours, but you are in need of some external guidance and motivation, contact your neighborhood Pharmacist / Nutritionist / Fitness Professionals at Carnegie-Sargent's Pharmacy and Health Center.   (312) 280-1220.  Remember health promotion begins with you!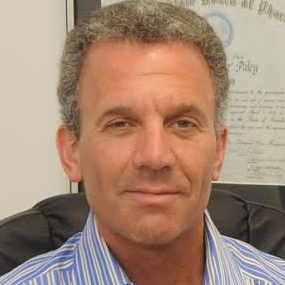 At Carnegie Sargent's Pharmacy we take pride in bringing you the best health care, products and information. Our professional staff can help make simple changes that will lead to a lead to a lifetime of healthier living.
Ask Your Pharmacist – Have a question for us? Give us a call or stop in for a private consultation. If you'd prefer, send a message below and it may end up in a future Ask the Pharmacist article.
– Mark Paley, Registered Pharmacist/Director