For Your Good Health…
Shape Up for Life ~ Get Fit Program
---
GET READY …
Filling in these numbers will give you a picture of your current health. Track your progress by rechecking your numbers monthly. And talk with your doctor before you start an exercise program.
MY WEIGHT: __________
Why it's important: Being overweight increases your risk of diabetes, cancer, arthritis and more.
How to measure it: Place your scale on a flat surface and weigh yourself at the same time every day.
What to aim for: Studies show that losing just 10 to 20 pounds can improve your overall health.
MY BLOOD PRESSURE: __________
Why it's important: High blood pressure increases your risk of heart attack, stroke, and kidney damage.
How to measure it: You can purchase a self-taking home blood pressure kit. Carnegie-Sargent's Pharmacy offers free blood-pressure checks.
What to aim for: A reading of less than 140/90.
MY BMI (BODY MASS INDEX): __________
Why it's important: Your BMI gives a rough estimate of the percentage of body fat you have.
How to measure it: Multiply your body weight by 703.1 and divide that by your height in inches. Divide by your height in inches a second time to get your BMI.
What to aim for: A BMI between 18.5 and 24.9.
MY BODY MEASUREMENTS:
Waist: __________ Hips: __________
Arms: __________ Thighs: __________
Why it's important: As you begin to exercise, the scale might not change, but your measurements will – muscle takes up less room than fat.
How to measure it: It's best to have someone help you with a cloth tape measure. Do it unclothed.
What to aim for: A waist measurement smaller than your hip measurement.
MY RESTING HEART RATE: __________
Why it's important: When you're out of shape, your heart has to beat faster to get nutrients and oxygen to the cells in your body. The lower the rate, the more efficient your heart is.
How to measure it: Find your pulse and count the number of beats for one minute.
What to aim for: Your resting heart rate should go down as you get increasingly fit. An average resting heart rate is about 72 beats per minute.
GET SET …
Our plan is based on simple building blocks: Within about 30 days, you should be able to move on to the next level. As you progress, we'll show how to add strength to boost your metabolism – muscle burns more calories than fat.
Start slowly. If you go from doing nothing at all to doing too much, you'll increase your risk of injury and quickly feel overwhelmed.
Aim for consistency over intensity. It's more effective to begin walking than obsess about setting up the perfect workout. And don't worry if you miss a few days or a week. It won't harm your long-term results as long as you get back on track.
Gradually progress to the next step every 30 days. To maximize your results and avoid boredom, you must keep increasing your routine.
GET FIT …
BEGINNER
If you don't exercise at all …
Simply get more active: Walk for 10 minutes each day or take the stairs whenever possible.
Aim to accumulate 30 minutes of movement throughout the day.
Next, move up to 30 consecutive minutes of activity three times a week.
INTERMEDIATE
If you already exercise two times a week…
Add brief aerobic intervals to your walk: For example, if you are doing brisk walking for 30 minutes most days, add in 30 seconds of jogging, jumping jacks or stair-climbing for every 5 minutes of moderate activity.
Begin to add strength-training to your routine: Try to include at least one exercise for each major muscle group. For your lower body: Try lunges, squats or step-ups on a chair. For your upper body: Try modified push-ups against a wall or on your knees. Start with 5 reps and add a rep per week until you can do 12-15 reps.
ADVANCED
If you normally exercise three times a week…
Increase either the intensity or duration of your current activity.
Step up the aerobic intervals: Begin with 30 seconds of intense activity followed by 2-3 minutes at a more moderate pace. Gradually work up to longer intervals and shorter recovery periods. Repeat the sequence for 30-45 minutes. This can be applied to almost any activity, from running to cardio machines.
Weight-train 2-3 times a week.
---
If a higher level of wellness is a personal goal of yours, but you are in need of some external guidance and motivation, contact your neighborhood Pharmacist / Nutritionist / Fitness Professionals at Carnegie-Sargent's Pharmacy and Health Center.   (312) 280-1220.  Remember health promotion begins with you!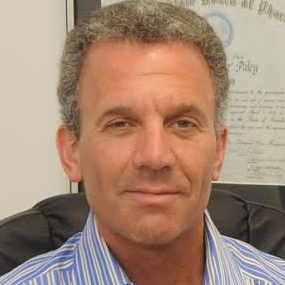 At Carnegie Sargent's Pharmacy we take pride in bringing you the best health care, products and information. Our professional staff can help make simple changes that will lead to a lead to a lifetime of healthier living.
Ask Your Pharmacist – Have a question for us? Give us a call or stop in for a private consultation. If you'd prefer, send a message below and it may end up in a future Ask the Pharmacist article.
– Mark Paley, Registered Pharmacist/Director