For Your Good Health…
Important Foods Men & Women Need Most
---
FOODS WOMEN NEED MOST
Tofu – Foods that are high in soy protein can lower cholesterol, minimize menopausal hot flashes and strengthen bone, specifically in the spine. The key components are the "isoflavones" in which the average person needs about 65mg.a day. A half-cup of tofu contains about 30 mg. of isoflavones.
Flaxseed – Scientist see this tiny reddish brown seed rich in estrogen like compounds called "lignans" a potential weapon against breast cancer. Sprinkle this nutty-flavored seed on top of your favorite cereal or yogurt.
Papaya – This tropical fruits contains about twice the vitamin C of an orange. Add it to your defense against gallbladder disease, which affects about twice as many women as men. One medium papaya about 10 ounces) contains about 188 mg of refreshing Vitamin C.
Collard Greens – In addition to getting adequate vitamin D & calcium, the vitamin K content in this leafy green may have a bone- protective effect as well. Based on data from one of the largest studies of women, the Nurses' Health Study, researchers discovered that women who ate enough vitamin K- rich foods (at least 109 micrograms a day) were 30% less likely to have a hip fracture. Brussels sprouts, spinach & broccoli are also good sources of the vitamin. But collard greens with 375 micrograms per half-cup, are among the best choice.
Raw Wheat Germ – With naturally occurring amounts of vitamin E, zinc, magnesium, and the B-vitamins thiamin and riboflavin, this precious germ is worth it's weight in gold. A ¼ cup serving will give you 8 grams of protein and loads of shiny tresses. Nitrogen packed is freshest.
FOODS MEN NEED MOST
Tomatoes – According to the most recent Harvard study, men who ate tomato's 3-4 times a week had a 35% lower risk of developing prostate cancer. A carotenoid called "lycopene" seems to be the protective shield. For best absorption of lycopene the tomato needs to be simmered with a little bit of fat. Olive oil seems to be healthy choice.
Broccoli – Another Harvard study show that those men who ate 5 or more servings a week of cruciferous vegetables like broccoli, were half as likely to develop bladder cancer than those men who hardly ever ate them. Cabbage was also found to be effective.
Peanut Butter – If you want a healthy heart, spread your morning toast, or bagel with peanut butter. Researchers at Penn. State University found a lowering of "bad" LDL cholesterol and triglycerides in subjects who consumed peanut butter as a main staple for 24 days rather than the usual saturated fats. Purchase the natural brands that contain only peanuts & salt without added sugar & hydrogenated oil.
Watermelon – Overconsumption of sodium rich foods, has thrown the delicate electrolyte balance of sodium/potassium off kilter. Research suggests that foods rich in potassium like watermelon can reduce the risk of high blood pressure & stroke. Although there is no dietary requirement for this important mineral, a sensible goal would be about 2000 milligrams a day. A large slice of watermelon has 664 milligrams more than what is found in a banana or a cup of orange juice.
Healthy foods are the foundation of good health.
Nutrition consultations are available from Carnegie Sargent's Pharmacy
---
If a higher level of wellness is a personal goal of yours, but you are in need of some external guidance and motivation, contact your neighborhood Pharmacist / Nutritionist / Fitness Professionals at Carnegie-Sargent's Pharmacy and Health Center.   (312) 280-1220.  Remember health promotion begins with you!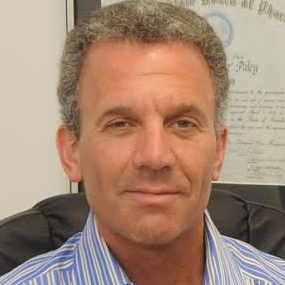 At Carnegie Sargent's Pharmacy we take pride in bringing you the best health care, products and information. Our professional staff can help make simple changes that will lead to a lead to a lifetime of healthier living.
Ask Your Pharmacist – Have a question for us? Give us a call or stop in for a private consultation. If you'd prefer, send a message below and it may end up in a future Ask the Pharmacist article.
– Mark Paley, Registered Pharmacist/Director