first aid kit, medicine cabinet
For Your Health…
Tips to Keeping a Well Stocked Medicine Cabinet
---
Here's a list of things that can make your life much easier the next time you have a minor medical emergency. Remember to take into account the climate in which you live and the dangers associated with it.
SUPPLIES
Bandages – Several different sizes of adhesive bandages, for example, including narrow, wide, and butterfly.
Sterile Gauze and a Roll of Gauze Bandage – For large scrapes and cuts.
Adhesive Tape – For gauze pads and bandage.
Elastic Bandage – Joint support for sprains and muscle pulls.
Scissors – Have a pair strong enough to cut through clothing, just in case.
Tweezers – Have you ever had a splinter? You'll never realize how important these are until you need them.
Cotton Swabs – Not just for cleaning ears, these can be used to spread first-aid cream or anti-itch lotion carefully over your skin.
Thermometer – To check for fever.
Phone Numbers – It's an emergency. Did you already dial 911? Where's the phone book? Do you have the poison Control Center's number? The hospital's? What if you're unconscious and your child has to call for help? Keep a list of emergency numbers in the medicine cabinet and by the phone, one list is bound to be found right away – in the heat of the moment.
Medicines
Antiseptic – Spray, liquid or towelettes for cleansing wounds. Can you remember a time you got a scratch or cut outside and there wasn't dirt in it?
Antibiotic Ointment – To prevent infection in minor wounds.
Anti-itch Lotion or Cream – For relief of bug bites, poison ivy, etc.
Pain Reliever – For headaches and muscle aches.
Antihistamine – For allergies.
Decongestant – For nasal and sinus congestion.
Burn Ointment– For pain relief from minor burns.
Cough Medicine – For relief from cough due to throat irritation.
Activated Charcoal – May be useful for accidental overdoses or poisonings. Call your Poison Control Center first.
Stomachache Remedies – For upset stomach, indigestion, and heartburn.
Check with your doctor or pharmacist to see which product is right for you.
---
If a higher level of wellness is a personal goal of yours, but you are in need of some external guidance and motivation, contact your neighborhood Pharmacist / Nutritionist / Fitness Professionals at Carnegie-Sargent's Pharmacy and Health Center.   (312) 280-1220.  Remember health promotion begins with you!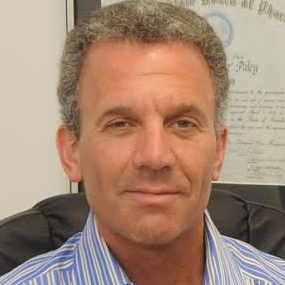 At Carnegie Sargent's Pharmacy we take pride in bringing you the best health care, products and information. Our professional staff can help make simple changes that will lead to a lead to a lifetime of healthier living.
Ask Your Pharmacist – Have a question for us? Give us a call or stop in for a private consultation. If you'd prefer, send a message below and it may end up in a future Ask the Pharmacist article.
– Mark Paley, Registered Pharmacist/Director