For Your Health…
Tips to Enjoy the Sun and Reduce Your Risks
---
SUN EXPOSURE = UV RAY EXPOSURE
Although getting some sun exposure can yield a few positive benefits, excessive and unprotected exposure to the sun can result in premature aging and undesirable changes in skin texture. Excess exposure has been associated with various types of skin cancer and eye conditions, such as cataracts.
Little Known Sun Facts
Ultraviolet rays can penetrate glass and windows. Eighty percent of the sun's damaging rays gets through on a partially cloudy day. Heat and brightness do not indicate how intense the ultraviolet rays are, so sunscreen is important in cold weather too. Reflective surfaces such as sand, water, concrete, snow, and white boat decks amplify the sun's damaging rays. Children usually spend three times longer in the sun than adults.
Learn to Sun Intelligently.
Protection from sun exposure is important all year round, not just during the summer or at the beach. Ultraviolet (UV) rays can cause skin damage during any season or temperature.
Follow these tips for smart sunning:
Stay out of the sun as much as possible. If you must go out in the sun, try to avoid doing so in the middle of the day (between 10 a.m. and 3 p.m.) when the rays are the strongest.
Cover up to minimize the UV rays that reach your skin. Wear wide-brimmed hats that shade the face and the back of the neck, long-sleeve shirts, and long pants if possible. (The thicker the weave, the more protection you'll get.)
Wear UV light-filtering sunglasses to protect eyelids and lens.
Use a broad-spectrum (protection against both UVA and UVB rays) sunscreen with a Sun Protection Factor (SPF) of at least 15 and apply it at least 30 minutes before sun exposure, so a protective layer can bind to your skin. Reapply sunscreen every 2 hours when outdoors and every 40 minutes when in the water or perspiring a lot. Don't forget to check the sunscreen's expiration date.
Avoid tanning booths. They use UV rays, and recent studies have shown that they increase your risk of cancer.
Ask your doctor or pharmacist if any medication you are taking increases sun sensitivity. Tetracycline, sulpha-antibiotics and some high-blood pressure medications are culprits.
Check your skin regularly. The best time to do skin exams is after a shower or bath. Get used to your birthmarks, moles and blemishes so that you know what they usually look like and then can easily identify any changes they undergo. Signs to look for are changes in size, texture, shape, and color of blemishes or a sore that does not heal. If you find any changes, see your doctor. The earlier you identify signs and see a doctor, the greater the chances for successful treatment. Also, during regular check-ups, ask your doctor to check your skin.
---
If a higher level of wellness is a personal goal of yours, but you are in need of some external guidance and motivation, contact your neighborhood Pharmacist / Nutritionist / Fitness Professionals at Carnegie-Sargent's Pharmacy and Health Center.   (312) 280-1220.  Remember health promotion begins with you!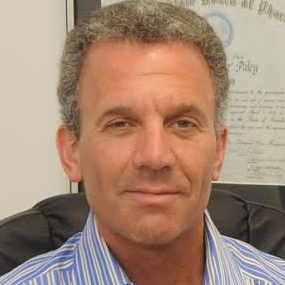 At Carnegie Sargent's Pharmacy we take pride in bringing you the best health care, products and information. Our professional staff can help make simple changes that will lead to a lead to a lifetime of healthier living.
Ask Your Pharmacist – Have a question for us? Give us a call or stop in for a private consultation. If you'd prefer, send a message below and it may end up in a future Ask the Pharmacist article.
– Mark Paley, Registered Pharmacist/Director