exercise, resistance, training
For Your Health…
Tips on Resistance Training
---
Everyone says exercise makes one feel and look better. The benefits of exercise are becoming clearer. Exercise can:
Decreased risk of osteoporosis
Improved posture
Improved glucose tolerance and insulin levels
Improved blood lipid profile
… just to mention a few.
As the fitness industry continues to evolve and move toward convenience and affordability, resistance exercise products have led the way in providing a simple, but effective method to begin your own exercise program.
Safety Tips
ALWAYS – Consult your physician before beginning any type of exercise program.
ALWAYS – Warm up before exercising. Stretching is an essential part of any fitness program.
ALWAYS – Use proper exercise form. Proper technique will result in a more effective routine. Seek guidance if you do not have experience.
ALWAYS – Inspect your equipment before each use for wear or defects.
IMMEDIATELY – Discontinue any exercise that causes pain or discomfort.
Some Tools
• Xertube®
The Xertube® offers progressive resistance levels for multiple uses and fitness levels. Not only does it allow for isolation of targeted muscle groups and full range of motion exercise, but also it is perfect for traveling. The Xertube® is the ideal tool to provide comfort while you strengthen and tone upper body and arm muscles.
• Xering®
The Xering® also offers progressive resistance levels for multiple users and fitness levels. It too, is perfect for traveling. The Xering® is the ideal tool to shape your legs and overall body muscle tone.
Choosing the right resistance level
In order to optimize results, you must begin by picking a resistance level that is slightly challenging and then move up to the next level only after you have mastered the current one.
Yellow – Very light. Seniors and Children.
Green – Light. Average Women. ( Most Popular)
Red – Medium. Average men or active women.
Blue – Heavy. Advanced men or women.
Black – Ultra. Elite men or women.
---
If a higher level of wellness is a personal goal of yours, but you are in need of some external guidance and motivation, contact your neighborhood Pharmacist / Nutritionist / Fitness Professionals at Carnegie-Sargent's Pharmacy and Health Center.   (312) 280-1220.  Remember health promotion begins with you!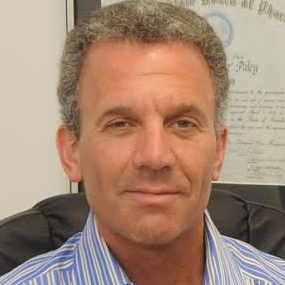 At Carnegie Sargent's Pharmacy we take pride in bringing you the best health care, products and information. Our professional staff can help make simple changes that will lead to a lead to a lifetime of healthier living.
Ask Your Pharmacist – Have a question for us? Give us a call or stop in for a private consultation. If you'd prefer, send a message below and it may end up in a future Ask the Pharmacist article.
– Mark Paley, Registered Pharmacist/Director