inhaler, medication, prescription
For Your Health…
Tips on how to use oral and nasal inhalers
---
In order for inhaled medication to be effective make sure you are using your inhaler properly. Each inhaler has its own unique characteristics. Before using your inhaler learn what the manufacturer recommendations are for proper technique, then use as directed.
1. Shake the inhaler as directed before each use.
2. Remove the cap and hold the inhaler as directed.
3. Tilt your head
Oral: slightly back
Nasal: Bend  forward so spray will aim toward the back of the nose.
4. Exhale completely, expelling as much air as possible. 
5. Position the inhaler.
Oral:
Two finger widths from the mouth. or
Mouthpiece connected to a spacer and spacer in the mouth. or
Mouthpiece directly in your mouth and your lips closed around it.
Nasal:
blow your nose to clear nostrils.
close one nostril carefully insert the nasal applicator into the open nostril.
6. User proper technique to inhale the medication.
Inhale slowly and steadily with moderate force for 3-5 seconds. Do not stop when you feel or hear the puff. Continue to breath steady and slow until a full deep breath is taken.
7. Activate the inhaler
Oral:
After inhaling the medication hold your breath for 10 seconds to allow medicine to reach deeply into your lungs; then exhale slowly.
Nasal:
While pushing firmly and quickly, sniff gently at the same time.
Avoid blowing your nose for 15 minutes following dosing.
8. Repeat puffs as directed by your physician. Waiting one minute between each puff to allow medicine to penetrate thoroughly.
9. Do not use the inhaler more than prescribed by your physician.
10. clean the inhaler as directed by manufacturer.
11. Replace the cap when you are not using the inhaler.
Special Notes:
Do not puncture canister or throw it into an incinerator.
Spacers are useful especially for young children and older adults. Ask your pharmacist about their availability.
Check with your physician immediately if a previously effective dosage regimen fails to provide the usual relief, or if conditions become worse.
---
If a higher level of wellness is a personal goal of yours, but you are in need of some external guidance and motivation, contact your neighborhood Pharmacist / Nutritionist / Fitness Professionals at Carnegie-Sargent's Pharmacy and Health Center.   (312) 280-1220.  Remember health promotion begins with you!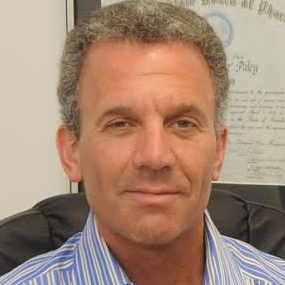 At Carnegie Sargent's Pharmacy we take pride in bringing you the best health care, products and information. Our professional staff can help make simple changes that will lead to a lead to a lifetime of healthier living.
Ask Your Pharmacist – Have a question for us? Give us a call or stop in for a private consultation. If you'd prefer, send a message below and it may end up in a future Ask the Pharmacist article.
– Mark Paley, Registered Pharmacist/Director