For Your Health…
Tips for Reducing Your Vascular Risks
---
Approximately 2,600 people die every day from cardiovascular disease – that's 1 death every 33 seconds. It is a myth that heart disease is a male disease. Over 50% of cardiovascular deaths are female.
You can decrease your chances of heart related disease by understanding the following information…
DO: Regularly check your blood pressure. One in four U.S. adults has high blood pressure, but because there are no symptoms, nearly one-third of these people don't know they have it.
Uncontrolled high blood pressure (hypertension) can lead to stroke, heart attack, heart failure or kidney failure.
The optimal blood pressure range, for both men and women, is recommended as less than 120 over 80.
DO: Have professional teeth cleaning every three months.
Some research now suggests that people with periodontal disease may be at increased risk for developing heart disease.
DO: Limit sodium intake.
Too much sodium in one's diet may increase the risk of high blood pressure.
DO: Participate in regular physical activity for 30 to 60 minutes on most days.
Research supports that an increase in exercise decreases blood pressure, resting heart rate, and blood pressure. Exercise also strengthens the heart muscle, promotes weight loss and enhances your cholesterol profile.
DO: Develop a target exercise heart rate range.
Consult with a health professional to determine this number; normally 75% to 85% of your maximum heart rate.
DO: Quit Smoking
Many studies detail the evidence that cigarette smoking is a major cause of coronary heart disease, which leads to heart attack.
DO: Consult with a health professional to determine which lab tests are best for you.
DO: Exercise your feet and legs on long trips.
Prolonged immobility can lead to lack of proper blood circulation. Compression stocking have proven effective in reducing blood pooling and frequency of clots.
When trying to maintain a healthy heart, it is important to design a long-term healthy-eating and healthy-living plan that fits your individual goals and lifestyle. Team up and talk with your health professionals. They can help you make the simple changes that can lead to a lifetime of healthy living.
---
If a higher level of wellness is a personal goal of yours, but you are in need of some external guidance and motivation, contact your neighborhood Pharmacist / Nutritionist / Fitness Professionals at Carnegie-Sargent's Pharmacy and Health Center.   (312) 280-1220.  Remember health promotion begins with you!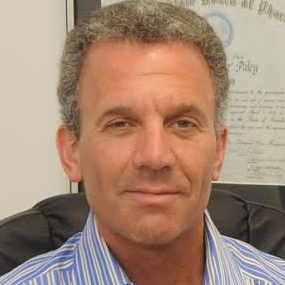 At Carnegie Sargent's Pharmacy we take pride in bringing you the best health care, products and information. Our professional staff can help make simple changes that will lead to a lead to a lifetime of healthier living.
Ask Your Pharmacist – Have a question for us? Give us a call or stop in for a private consultation. If you'd prefer, send a message below and it may end up in a future Ask the Pharmacist article.
– Mark Paley, Registered Pharmacist/Director