For Your Good Health…
Tips for making successful health resolutions
---
Sometimes the biggest roadblock in our progress toward a healthy lifestyle can be the very goals that we set for ourselves.  We may attempt to achieve too much too soon and get overwhelmed by our own efforts.
How can we make sure our latest resolutions don't fall by the wayside with all of the others?  The key is direction vs. perfection.  Developing simple, practical goals that are compatible with our lifestyles and then breaking those goals into "bite-size" pieces offers hope for success.
You can learn the secrets of success by remembering the six I's:
INTENTION. Start with the goals themselves.  What is it that you really want to achieve?  For example, if your goal is to lose weight, question yourself further.  Consider that weight loss may not be the real goal.  Maybe you are really aiming at the "by-products" of losing weight, such as feeling stronger or having increased energy.
ILLUMINATION. Illumination is clarification.  If you don't understand why you set a particular goal, you are unlikely to achieve it.  Answering the "why" first will help reveal your true objectives – then the "how" will follow, making attainment easier.
IMAGING. Imaging allows you to create a picture in your mind of the outcome of your efforts.  Visualize your goals often, so that the image seems so vivid, it enhances your motivation.  The more comfortable you are with imaging, the greater your chances of success.How or what should you visualize?  For example, a person who wants to be stronger might picture themself lifting heavier weights with ease and skill.
INVESTMENT. Considering your lifestyle and time commitments is a vital step in the process of goal setting. Time investment is difficult in today's "quick fix" society. If you begin with inflated goals, you will soon feel frustrated.If, for instance, you want to begin walking daily for 45 minutes, but your schedule allows a maximum of 30 minutes, you have a hurdle to overcome! Set an attainable goal, like 20 or 30 minutes and increase exercise time on the weekends or increase intensity as you become more fit.
IMPLEMENTATION. Practical goal setting lays the foundation for a lifetime of good health, but it is an ongoing process. To monitor your progress toward reaching your stated goal, consider documenting your daily activities on a chart. Consider the chart a visual tool for moving ahead.
INCENTIVE. Be sure to reward yourself with an incentive at the accomplishment of each goal you have set, i.e. a new pair of shoes after you have finished 20 hours of walking. You can reward yourself with a smaller incentive, such as a good book, at the end of each week. Incentives will keep motivation high and result in success!
Don't expect perfection. By setting practical goals you can clear your path of the obstacles to success!
---
If a higher level of wellness is a personal goal of yours, but you are in need of some external guidance and motivation, contact your neighborhood Pharmacist / Nutritionist / Fitness Professionals at Carnegie-Sargent's Pharmacy and Health Center.   (312) 280-1220.  Remember health promotion begins with you!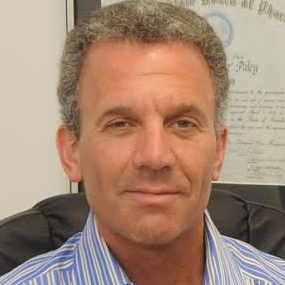 At Carnegie Sargent's Pharmacy we take pride in bringing you the best health care, products and information. Our professional staff can help make simple changes that will lead to a lead to a lifetime of healthier living.
Ask Your Pharmacist – Have a question for us? Give us a call or stop in for a private consultation. If you'd prefer, send a message below and it may end up in a future Ask the Pharmacist article.
– Mark Paley, Registered Pharmacist/Director