For Your Good Health…
Tips for the self-care of canker sores
---
Canker sores or recurrent aphthous ulcers (RAU) are found on the gums, inside the lips or cheeks, or under the tongue. They usually cause an inflammation of the surrounding area and can be very painful.
CAUSES…..
The precise cause of canker sores is undetermined. Some researchers suggest canker sores are genetic or caused by a hypersensitivity to some irritant. Prevention is the best treatment. Therefore, avoid situations that may trigger an attack. Some factors that may precipitate an outbreak include:
trauma to the area from sharp foods or objects (such as braces), brushing your teeth too hard, biting your lip, very hot or spicy foods.
very acidic or sour foods (for example, tomatoes oranges, vinegars, pickles, and lemons)
stress
nutritional deficiency
toothpaste that contains sodium lauryl sulfate
TREATMENT…..
Canker sores should spontaneously heal in 7-14 days. Treatment focuses on keeping the area clean, alleviating the pain and protecting the area from further irritation.
1. Keeping the mouth clean–Food and drink particles can irritate canker sores. Products are available to conveniently clean the area. They contain some form of the ingredient peroxide.
2. Stopping the pain–The FDA has approved several ingredients to alleviate pain caused by canker sores.
A few common examples are:
5-20% Benzocaine
0.05-0.1% Benzyl alcohol
0.05-0.1% Butacaine sulfate
3. Protecting the area–Oral protective pastes and benzoin tincture are approved by the American Dental Association to use to protect the area after cleaning it
CONSULT YOUR HEALTH PROFESSIONAL
FOR THE PROPER SELECTION
AND USE OF PRODUCTS.
DO NOT try holding an aspirin in your mouth because
of the potential for it to cause a chemical burn.
WHEN TO CALL THE DOCTOR…..
–If the sore is accompanied by a fever greater than 1000 and/or swollen glands.
–If the sore persists for longer than 10 days.
---
If a higher level of wellness is a personal goal of yours, but you are in need of some external guidance and motivation, contact your neighborhood Pharmacist / Nutritionist / Fitness Professionals at Carnegie-Sargent's Pharmacy and Health Center.   (312) 280-1220.  Remember health promotion begins with you!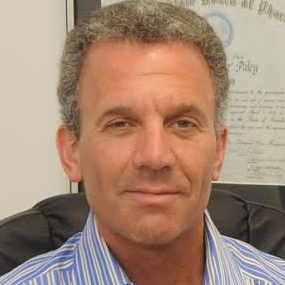 At Carnegie Sargent's Pharmacy we take pride in bringing you the best health care, products and information. Our professional staff can help make simple changes that will lead to a lead to a lifetime of healthier living.
Ask Your Pharmacist – Have a question for us? Give us a call or stop in for a private consultation. If you'd prefer, send a message below and it may end up in a future Ask the Pharmacist article.
– Mark Paley, Registered Pharmacist/Director