For Your Health…
Tips for the self-care and management of Bruises, Cuts and Scrapes
---
Cuts and Scrapes
Cuts and scrapes are open wounds which range from superficial damage to severe bleeding if major blood vessels are ruptured.
Immediately after the accident:
Wash the area thoroughly with soap and water
Remove any visible object if it can be done easily.
Place a sterile dressing, such as a gauze pad, over the wound any apply pressure to control bleeding.
Remove the dressing once bleeding is controlled and apply an antibiotic ointment
Apply a dry, sterile dressing or bandage to cover the wound.
Seek a doctor's advice immediately if:
a wound is deeper than 1/4 inch and longer than 1 inch
the wound has jagged edges
the wound does not stop bleeding after five minutes of applying direct pressure.
Bruises
Bruises result from bleeding under the skin.
 Immediately after the accident:
Apply direct pressure to the area to decrease bruising
Elevate the injured body part to help reduce swelling.
Cold (i.e. ice pack) can help in controlling both pain and inflammation; 15 minutes on then 15 minutes off for at least one hour.
Seek a doctor's advice immediately if you have severe pain or cannot move a body part without pain.
Infection Control
When an injury breaks the skin, the best initial defense against infection is cleaning the area thoroughly. Watch carefully for these signs of infection and call your physician if you see:
A booster shot is needed every 10 years to keep you protected from the tetanus bacteria.  The Center for Disease Control and Prevention suggest the use of mid-decade (e.g. 35, 45, 55, etc.) birthdays as regular dates to review adult immunizations.  If you are unsure of your immunization history, it is important to have a booster shot when you have a severe cut or puncture wound.  A booster shot may also be necessary if the wound is contaminated by a dirty object, such as a rusty nail .
---
If a higher level of wellness is a personal goal of yours, but you are in need of some external guidance and motivation, contact your neighborhood Pharmacist / Nutritionist / Fitness Professionals at Carnegie-Sargent's Pharmacy and Health Center.   (312) 280-1220.  Remember health promotion begins with you!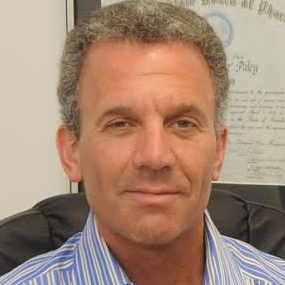 At Carnegie Sargent's Pharmacy we take pride in bringing you the best health care, products and information. Our professional staff can help make simple changes that will lead to a lead to a lifetime of healthier living.
Ask Your Pharmacist – Have a question for us? Give us a call or stop in for a private consultation. If you'd prefer, send a message below and it may end up in a future Ask the Pharmacist article.
– Mark Paley, Registered Pharmacist/Director