For Your Good Health…
Tips for enhancing personal health
---
Self Care is defined as "those activities which individuals, families and communities undertake with the intention of enhancing health, preventing disease, limiting illness, and restoring health" by The World Health Organization (the United Nations specialized health agency based in Geneva, Switzerland)
When trying to enhance or maintain your health, it is important to design a long-term healthy-eating and healthy-living plan that fits your individual goals and lifestyle.
Optimal health requires a team effort between the individual and their health care providers.
The self care services at Carnegie-Sargent's Pharmacy and Health Center are designed to help clients become more self-reliant.
Under our client's direction, we can identify individual personal needs, and determine appropriate resources to resolve those needs.
We can coordinate services and provide the support necessary to meet all expectations.
Our staffs' goal is to help people optimize the use of the health care system by enhancing the communication between providers and users of
the health care system.
The types of issues you can discuss with our staff include, but are not limited to:
Head Ache, Fever, Muscle and Joint Pain
Constipation, Diarrhea and Acid Reflux
Asthma, Colds and Allergies
Oral Hygiene
Eye, Foot and Hair Care
Skin Care (dry, oily, sunburns, diaper rash, hair loss, acne, etc.)
Wound Care (superficial bacterial, viral and fungal infections)
Assistance selecting the proper devices to monitor disease states (blood pressure monitors, blood glucose monitors, etc.)
Home Medical Equipment (Canes, wheelchairs, bathroom safety equipment, compression stockings, etc.)
Dietary Supplement Guidance
Home Care Companions (Carnegie-Sargent's Pharmacy is uniquely qualified to provide advice due to our affiliation with Water Tower Nursing and Home Care)
Take an active role in decisions regarding your health and well being. Team up and talk with your health professionals. They can help you
make the simple changes that can lead to a lifetime of healthy living.
---
If a higher level of wellness is a personal goal of yours, but you are in need of some external guidance and motivation, contact your neighborhood Pharmacist / Nutritionist / Fitness Professionals at Carnegie-Sargent's Pharmacy and Health Center.   (312) 280-1220.  Remember health promotion begins with you!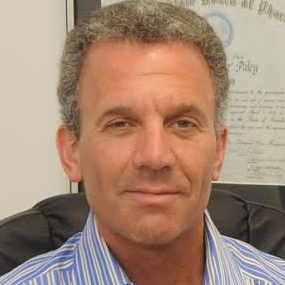 At Carnegie Sargent's Pharmacy we take pride in bringing you the best health care, products and information. Our professional staff can help make simple changes that will lead to a lead to a lifetime of healthier living.
Ask Your Pharmacist – Have a question for us? Give us a call or stop in for a private consultation. If you'd prefer, send a message below and it may end up in a future Ask the Pharmacist article.
– Mark Paley, Registered Pharmacist/Director