family, hereditary, history
For Your Good Health…
Tips to help you identify hereditary health risks
---
Tracing your roots to learn your family's health history may be the single most important thing you ever do to bolster your well-being.
Why? Because any disease that runs in your family puts you at risk. And regardless of whether the risks stem from your genetic code or from habits nurtured in your childhood, many family-linked ills can be kept at bay if you know the right steps to take.
Once you find out which health problems various family members have had, the health professionals you work with can help you figure out how that affects your risk. Many inherited conditions like obesity, are passed on by a mix of inborn tendencies and family habits, such as a love of fried foods. But here's one rule of thumb: The more close relatives who suffered one of the conditions listed below -–and the younger they were at the time – the likelier you are to have inherited a predisposition to the illness. Here's how to size up your risk – and improve your odds:
Heart Disease: If your father or grandfather had a heart attack or bypass surgery before age 55 or your mother or grandmother before 65, your risk rises significantly, especially if you're African American. If it runs in your family: Swear off smoking, and have your cholesterol tested. If its over 240, you need to have your blood analyzed for LDL, or "bad" cholesterol. A LDL level over 160 will likely prompt your doctor to advise you to exercise and cut back on fatty foods. If this level does not improve, cholesterol-lowering drugs may also be prescribed.
High Blood Pressure: A family history of high blood pressure increases your risk of developing the condition, which in turn boosts your odds of having a stroke sixfold. If it runs in your family: Have your pressure checked regularly, watch your weight, exercise, and eat a diet low in fat and high in calcium, potassium, and magnesium. Your doctor may advise you to cut down on salt or to take calcium supplements or blood pressure drugs.
Diabetes: If you have one parent with Type 1 (Insulin dependent) diabetes, you typically have a 4 to 6 percent chance of getting it yourself. If one parent has Type 2 (non-insulin dependent), your risk is 7 to 14 percent. If it runs in your family: Exercise regularly, lose weight if you're obese, and eat a low-fat, high-fiber diet.
Breast Cancer: Many women assume they have a genetic predisposition to breast cancer if a family member developed the disease. But only 5 to 10 percent of all breast cancers are inherited. Scientists have pinpointed a mutated gene, BRCA1, linked to both breast and ovarian cancer, and 1 percent of Jewish women carry it. If it runs in your family: You should start yearly mammograms at age 40. If many members of your family developed the disease at a young age, you might ask your doctor about being tested for the mutated form of BRCA1.
Colon Cancer: Ten to 15 percent of all colon cancers are inherited.; family genes lead to about 20,000 new cases each year. If it runs in your family: Ask your doctor whether you should get a sigmoidoscopy. A low-fat, high-fiber diet may offer protection.
---
If a higher level of wellness is a personal goal of yours, but you are in need of some external guidance and motivation, contact your neighborhood Pharmacist / Nutritionist / Fitness Professionals at Carnegie-Sargent's Pharmacy and Health Center.   (312) 280-1220.  Remember health promotion begins with you!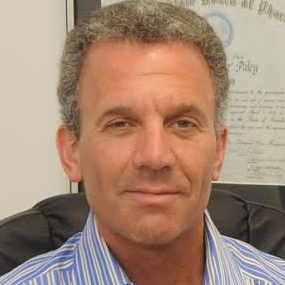 At Carnegie Sargent's Pharmacy we take pride in bringing you the best health care, products and information. Our professional staff can help make simple changes that will lead to a lead to a lifetime of healthier living.
Ask Your Pharmacist – Have a question for us? Give us a call or stop in for a private consultation. If you'd prefer, send a message below and it may end up in a future Ask the Pharmacist article.
– Mark Paley, Registered Pharmacist/Director