For Your Health…
Tips to help Identify Hereditary Health Risks
---
Health care professionals have known for a long time that common diseases – heart disease, cancer, and diabetes – and even rare diseases – like hemophilia, cystic fibrosis, and sickle cell anemia – can run in families.  Nearly every American believes that knowledge of family history is important, yet only one-third attempt to gather it.  The use of Family Health History in preventive medicine has been de-emphasized compared with modifiable risk factors like smoking and diet.
Francis S. Collins, M.D., Ph.D., director of the National Human Genome Research Institute, one of the 27 institutes and centers at the National Institutes of Health, and a leader of the now-completed Human Genome Project. "In the future, tests resulting from the Human Genome Project will make it possible to identify the glitches we all carry in our genes, glitches that increase our susceptibility to common illnesses. Until then, tracking illnesses from one generation of a family to the next can help doctors infer the illnesses for which we are at risk, and thus enable them to create personalized disease-prevention plans."
Gathering enough family history information to make useful predictions, however, has become increasingly difficult as health care has become more complex, and numerous pressures decrease the amount of time that health care professionals spend with their patients. Even when health care professionals attempt to collect a family health history, patients frequently do not know the details of what diseases run in their families.
The U.S. Surgeon General has declared Thanksgiving Day, when American families traditionally gather to celebrate and give thanks, to be the annual National Family History Day.
Americans are encouraged to use their family gatherings as a time to talk about, and to write down, the health problems that seem to run in their family. Collecting information and learning about ones family health history may help ensure a longer future together.
To help gather family history information, the United States Department of Health and Human Services (HHS) released a new free computer program that organizes important health information into a printout that can be taken to a health care professional to help determine whether a patient is at higher risk for disease. The printout can also be placed in a patient's medical record.
The new computerized tool, called "My Family Health Portrait," can be downloaded for free and installed on your own computer at: www.cdc.gov/features/familyhealthhistory/index.html
If you don not have access to a computer and would like one of our staff to create your own personal Family Health Portrait, please call to schedule an appointment today.
If a higher level of wellness is a personal goal of yours, but you are in need of some external guidance and motivation, contact your neighborhood Pharmacist / Nutritionist / Fitness Professionals at Carnegie-Sargent's Pharmacy and Health Center.   (312) 280-1220.  Remember health promotion begins with you!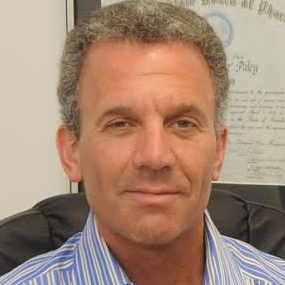 At Carnegie Sargent's Pharmacy we take pride in bringing you the best health care, products and information. Our professional staff can help make simple changes that will lead to a lead to a lifetime of healthier living.
Ask Your Pharmacist – Have a question for us? Give us a call or stop in for a private consultation. If you'd prefer, send a message below and it may end up in a future Ask the Pharmacist article.
– Mark Paley, Registered Pharmacist/Director