For Your Health…
Healthy Heart Facts
---
Individuals who engage in regular physical activity lower their risk level for developing heart disease while their sedentary counterparts have 35% greater chance of developing hypertension
Hypertension contributes to the development of other diseases including kidney failure, stroke and coronary heart disease.
Promotion of weight control and regular exercise are the most cost effective means to treat and/or prevent obesity and hypertension
Weight gain may beget hypertension as excessive energy intake activates the sympathetic nervous system which in turn raises blood pressure
Research supports that an increase in exercise decreases blood pressure, resting heart rate, and peripheral resistance. Exercise also strengthens the heart muscle, promotes weight loss and enhances your cholesterol profile leading to a healthy heart.
If a higher level of wellness is a personal goal of yours, but you are in need of some external guidance and motivation, contact your neighborhood Pharmacist / Nutritionist / Fitness Professionals at Carnegie-Sargent's Pharmacy and Health Center.   (312) 280-1220.  Remember health promotion begins with you!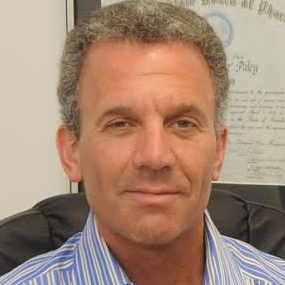 At Carnegie Sargent's Pharmacy we take pride in bringing you the best health care, products and information. Our professional staff can help make simple changes that will lead to a lead to a lifetime of healthier living.
Ask Your Pharmacist – Have a question for us? Give us a call or stop in for a private consultation. If you'd prefer, send a message below and it may end up in a future Ask the Pharmacist article.
– Mark Paley, Registered Pharmacist/Director