For Your Good Health…
Healthy Eating
---
The meaning of the word "healthy", just as many other words, is often relative to the state of mind, body and soul of each individual. So what does it mean when you see it on a food label? The Food and Drug Administration (FDA) has "magically" defined healthy by mandating specific guidelines of which all foods labeled "healthy, healthfully, healthier and healthiness" must abide. This regulation is designed to protect you – the consumer. Such guidelines include:
Contains 3 grams or less fat per reference amount
Contains 1 gram or less saturated fatty acids per reference amount and no more than 15% of the foods total calories
Contains 60 mg or less cholesterol per reference amount and per serving
Contains at least 10% of the Daily Reference Value (DRV referenced on the label) of one of the following: vitamin A, vitamin C, calcium, iron, and fiber (except for raw fruits and vegetables)
Contains 480 milligrams or less sodium per reference amount and per serving
If food labels are a source of confusion and/or frustration for you, contact your neighborhood nutritionist at Carnegie-Sargent's Pharmacy (312) 280-1220. It is time to take the guessing game out of healthy food shopping!
---
If a higher level of wellness is a personal goal of yours, but you are in need of some external guidance and motivation, contact your neighborhood Pharmacist / Nutritionist / Fitness Professionals at Carnegie-Sargent's Pharmacy and Health Center.   (312) 280-1220.  Remember health promotion begins with you!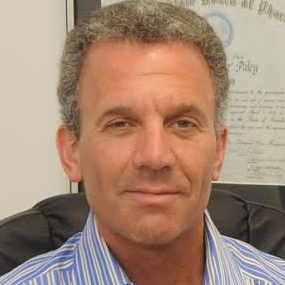 At Carnegie Sargent's Pharmacy we take pride in bringing you the best health care, products and information. Our professional staff can help make simple changes that will lead to a lead to a lifetime of healthier living.
Ask Your Pharmacist – Have a question for us? Give us a call or stop in for a private consultation. If you'd prefer, send a message below and it may end up in a future Ask the Pharmacist article.
– Mark Paley, Registered Pharmacist/Director