For Your Good Health…
TAKE CARE WITH
over-the-counter
Cough & Cold Medicine
---
BEFORE USE, TELL YOUR DOCTOR OR PHARMACIST IF:
You are taking any prescription or over-the-counter medicines, including diet pills.
You have breathing problems.
You have glaucoma.
You have trouble using the bathroom.
BE CAREFUL
Read labels and follow the directions. DO NOT take more than the label tells you.
Some medicines can make you sleepy or dizzy. Be careful when driving a car or using machines. Other medicine can make you restless. If you have trouble sleeping take the medicine a few hours before going to bed.
DO NOT take over-the-counter cough and cold medicine for more than 7 days. If you do not get better, call your doctor.
If you have a fever for more than 3 days, call your doctor. If you have a sore throat  for more than 2 days, call your doctor.
ALWAYS REMEMBER
If you have any questions ask your doctor or pharmacist before you take the medicine.
If you are pregnant or nursing a baby, talk to your doctor before you take anything.
Keep all medicines away from children.
Always keep the bottle cap locked.
---
If a higher level of wellness is a personal goal of yours, but you are in need of some external guidance and motivation, contact your neighborhood Pharmacist / Nutritionist / Fitness Professionals at Carnegie-Sargent's Pharmacy and Health Center.   (312) 280-1220.  Remember health promotion begins with you!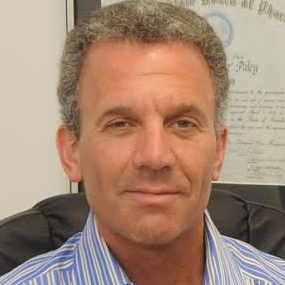 At Carnegie Sargent's Pharmacy we take pride in bringing you the best health care, products and information. Our professional staff can help make simple changes that will lead to a lead to a lifetime of healthier living.
Ask Your Pharmacist – Have a question for us? Give us a call or stop in for a private consultation. If you'd prefer, send a message below and it may end up in a future Ask the Pharmacist article.
– Mark Paley, Registered Pharmacist/Director