For Your Good Health…
Tips on how to bring out Empathy
---
Empathy is the capacity to accurately perceive and respond to another person's thoughts and feelings. Empathy facilitates all day-to-day encounters. It is important to a successful personal and professional life. Empathy is essential to creating real intimacy
and satisfying, long-lasting relationships.
Sympathy and empathy are often confused…
Sympathy is an involuntary feeling—the passive experience of sharing another person's fear, grief, anger or joy.
Empathy is an active process in which you try to learn all you can about another person rather than having only a superficial awareness.
We all have an innate capacity for empathy. Here are some guidelines to develop it:
Ask open-ended questions. It initiates dialogue that can lead to real communication and understanding. Examples: The closed-end version; "Do you think my solution is unreasonable?" The open-end version; "How do you see a solution shaping up?"
Slow down. Easing the pace allows volatile emotions to be tempered with thoughtful reflection.
Avoid snap judgements. Don't jump to conclusion about anyone's current mental or emotional state, no matter what someone has done in the past or what you've encountered from similar "types" of people.
Pay attention to your body. As we feel emotions, we experience involuntary physical reactions. Since
a specific emotional state is only a clue to the whole story, question what other underlying conditions are affecting the situation.
Consider past experiences – and current circumstances. Don't assume everything is your fault. Example; Am I reacting only to the receptionists unfriendly manner—or to her strong resemblance to a cold, critical figure from my past? And, is the receptionist curt because she dislikes me–or because her demanding boss always overbooks?
Let the story unfold. Exercise the following strategies for better listening.
Become all ears. Don't let your mind wander.
Remain unbiased. The most important "truth" is what you hear that moment.
Beware of sympathy. Don't share your related experiences. This shifts attention away from the speaker.
Listen for the differences. Everyone is unique.
Pay attention to body language. Gestures, general posture, body position and facial expressions say more than words.
Check in. Restate the other person's points to be sure you understand correctly.
Hear the whole story. Don't make up your mind about anything until you have heard everything. Sometimes the last words said are the most important.
---
If a higher level of wellness is a personal goal of yours, but you are in need of some external guidance and motivation, contact your neighborhood Pharmacist / Nutritionist / Fitness Professionals at Carnegie-Sargent's Pharmacy and Health Center.   (312) 280-1220.  Remember health promotion begins with you!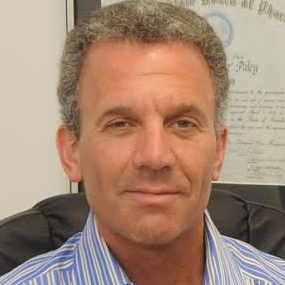 At Carnegie Sargent's Pharmacy we take pride in bringing you the best health care, products and information. Our professional staff can help make simple changes that will lead to a lead to a lifetime of healthier living.
Ask Your Pharmacist – Have a question for us? Give us a call or stop in for a private consultation. If you'd prefer, send a message below and it may end up in a future Ask the Pharmacist article.
– Mark Paley, Registered Pharmacist/Director