For Your Good Health…
Tips on the Benefits of Fiber
---
Fiber is important in the diet:
It helps maintain healthy bowel function.
It reduces the symptoms of chronic constipation.
It lowers the risk of heart disease and some cancers.
It can help to control blood sugar levels, reducing the need for insulin or medications for some patients.
It can help with weight reduction.
Fiber encompasses an array of substances that are indigestible by the human intestine, whereas proteins, fats and carbohydrates are almost entirely absorbed in the small intestine. Dietary fiber consists of insoluble and soluble components.
Insoluble fiber is found in fruits and vegetables. It produces the tough, chewy texture of foods like wheat kernels, nuts and popcorn and is found mainly in the cell walls in the form of strands that give support to plant tissue.
Soluble fibers are found in grains and legumes and give the mushy texture to certain cereals. Soluble fibers can draw water to themselves (hydrophilic) and form jelly-like masses that act partially as a solids and are readily fermented by intestinal bacteria. This mass forms in the stomach to give you a full feeling, thus reducing your craving for food and reducing the consumption of calories. Soluble fibers can help reduce bowel transit time and have a lubricating effect on the intestine. They are known to help control and maintain normal cholesterol levels in two ways. First, they prevent the reabsorption of bile acids in the small  intestine. To replace the lost bile acids, cholesterol is drawn to the body, thereby reducing the cholesterol supply. Second, the fermentation process in the intestine produces short-chain fatty acids, which block the synthesis of cholesterol.
Most American diets are low in fiber. Government Agencies recommend that adults 21 years and older consume 25-35 grams of dietary fiber daily and children 3-20 years old consume their "age + 5" grams of dietary fiber daily. This range is felt to be safe even for children and adolescents with marginal intake of some vitamins and minerals. It should provide enough dietary fiber for normal laxation and can contribute to a diet that may help reduce the risk of future chronic disease (Primary Care & Cancer vol 16, #10, Dec. 96')
DIETARY FIBER IN POPULAR FOODS
A loose, Comparative Guide
FOOD

1 small apple

1 medium banana

1/2 cup raspberries

1 cup kidney beans

3/4 cup broccoli

1 cup lettuce

1 small potato

1/2 cup oatmeal

1 teaspoon Metamucil

1 packet (tablespoon) BIOSLIFE(r)

FIBER (grams)

2.8

2.0

4.6

11

5

0.8

4.2

7.7

3.4

4.5
---
If a higher level of wellness is a personal goal of yours, but you are in need of some external guidance and motivation, contact your neighborhood Pharmacist / Nutritionist / Fitness Professionals at Carnegie-Sargent's Pharmacy and Health Center.   (312) 280-1220.  Remember health promotion begins with you!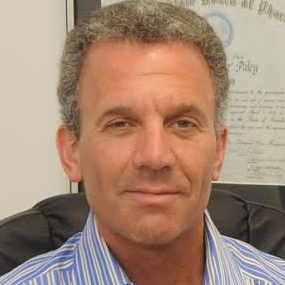 At Carnegie Sargent's Pharmacy we take pride in bringing you the best health care, products and information. Our professional staff can help make simple changes that will lead to a lead to a lifetime of healthier living.
Ask Your Pharmacist – Have a question for us? Give us a call or stop in for a private consultation. If you'd prefer, send a message below and it may end up in a future Ask the Pharmacist article.
– Mark Paley, Registered Pharmacist/Director