bacteria, yeast infection
For Your Health…
Tips on beneficial vs harmful bacteria
---
The human intestines contain an estimated 100 trillion living bacteria.  Some are beneficial to our systems, whereas others are not. Dysbiosis is the term used to describe when the balance between the "good' bacteria and the "bad" bacteria is upset.
Antibiotics kill the harmful bacteria in our body and upset the balance by decreasing the number of helpful bacteria in the intestinal tract and vagina.  This makes it easier for yeast and pathogenic bacteria to thrive and can lead to yeast infections, flatulence, bloating, intestinal pain, and diarrhea.  Alcohol use, high-sugar diets, and aging may also contribute to dysbiosis.Sometimes the biggest roadblock in our progress toward a healthy lifestyle can be the very goals that we set for ourselves.  We may attempt to achieve too much too soon and get overwhelmed by our own efforts.
BENEFICIAL BACTERIA
Beneficial Bacteria contribute to a healthy intestinal environment in many ways.
They multiply rapidly and live on the wall of the intestinal tract forming a barrier that prevents other organisms from attaching to the wall.
They compete with harmful organisms for space and nutrients, which prevents pathogens such as yeast from overgrowing and causing an infection.
They produce compounds that have antimicrobial properties and inhibit the growth of some pathogens.
They aid in absorption of nutrients. Their metabolism produces many vitamins such as B3, B6, B12, biotin, and folic acid.
Lactobacillus acidophilus aids in the digestion of milk sugar (lactose) by producing the enzyme lactase.
TREATMENT
Supplements that contain live beneficial bacteria are called probiotics. Probiotics are available as freeze-dried capsules, tablets, powders, and granules. Some products contain only one type of beneficial bacteria, while others are mixtures of several types in various combinations. The amount of probiotics needed to replenish the intestines varies depending on how depleted it is and how much harmful bacteria are present. Generally a good supplement will have at least 1 billion colony forming units (CFUs) per dose. Probiotic supplementation should be taken on an empty stomach with water or milk. Heat and oxygen decrease the potency of probiotics, therefore, they are best stored tightly closed in a refrigerator. As with any drug use, seek the advice of a healthcare professional before using the product.
USE
antibiotic use, yeast problems
over 50 years old
traveling abroad
BENEFICIAL BACTERIA
Lactobacillus acidophilus
Bifidobacterium bifidum/longum
Combination Lactobacillus acidophilus and Bifidobacterium
Note:  Although yogurt with active cultures contain beneficial bacteria, check carefully to make sure they have a high enough concentration per serving to re-colonize the intestinal tract after taking antibiotics.
If a higher level of wellness is a personal goal of yours, but you are in need of some external guidance and motivation, contact your neighborhood Pharmacist / Nutritionist / Fitness Professionals at Carnegie-Sargent's Pharmacy and Health Center.   (312) 280-1220.  Remember health promotion begins with you!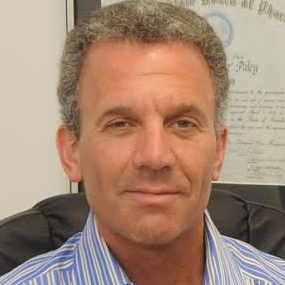 At Carnegie Sargent's Pharmacy we take pride in bringing you the best health care, products and information. Our professional staff can help make simple changes that will lead to a lead to a lifetime of healthier living.
Ask Your Pharmacist – Have a question for us? Give us a call or stop in for a private consultation. If you'd prefer, send a message below and it may end up in a future Ask the Pharmacist article.
– Mark Paley, Registered Pharmacist/Director