For Your Health…
Tips for the prevention and treatment of allergies
---
ALLERGIC RHINITIS
Symptoms Include: Eye; swelling, itching and tearing. Nasal; itching, sneezing, congestion, stuffiness, runniness, post nasal drip.
May Lead To: mouth breathing, snoring, sniffing, nose blowing, throat clearing, a permanent "cold".
Which May Cause: sleep disturbances, irritability, lethargy, embarrassment, inattentiveness, and poor school and on-the-job performance.
CONTEMPORARY MANAGEMENT
Establish correct diagnosis – Must differentiate from nonallergic rhinitis. Examples include:
Bacterial ( nasal discharge green yellow or cloudy, fever, lack of itching, antihistamines do not work)
Sinusitis ( headache, facial pain, bad taste, reduced sense of smell,  facial swelling, sore throat, cough)
Vasomotor ( no itch, hyperresponsiveness to smells, chemicals, tobacco smoke, cold air and humidity)
Medicamentosa (rebound congestion from topical decongestants)
Hormonal (usually associated with pregnancy)
Gustatory ( from hot/spicy foods).
Environmental control measures
Reduce exposure to offenders- pollen, dust mites, dander, mold, trees, grasses, weeds, and fungi.
Keep windows shut and air condition filters clean
Clean house (regular dusting and vacuuming)
Wash bedding frequently
Purchase non-permiable pillow and mattress covers to prevent offenders from camping out
Remove wall-to-wall carpeting
Clean area rugs regularly, also kill offenders by putting rug in sun, freezing temperature or in clothes dryer for 20 minutes
Keep home cool (less than 70 degrees) and dry (under 55% relative humidity)- purchase "high efficiency particulate air" (HEAP) cleaning machines
Prescription and Non-prescription Medication
Antihistamines and Cromolyn – inhibit the release of chemical mediators in the body that play a role in producing signs and symptoms of allergy
Decongestants – help to reduce nasal obstruction and stuffiness
Anti inflammatants – prevent inflammation of mucous membranes
Saline nose sprays – flush mucous membranes of offenders
Expectorants – loosen congested mucous membranes
Corticosteriods – inhibit the inflammatory process at several points: vasodilatation, edema (swelling)  formation, mucous gland activity,  and infiltration of inflammatory cells
Anticholinergics – reduce glandular secretions
---
If a higher level of wellness is a personal goal of yours, but you are in need of some external guidance and motivation, contact your neighborhood Pharmacist / Nutritionist / Fitness Professionals at Carnegie-Sargent's Pharmacy and Health Center.   (312) 280-1220.  Remember health promotion begins with you!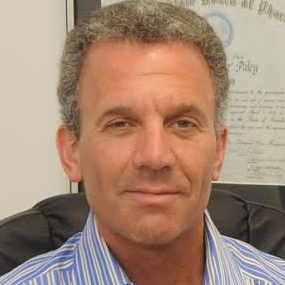 At Carnegie Sargent's Pharmacy we take pride in bringing you the best health care, products and information. Our professional staff can help make simple changes that will lead to a lead to a lifetime of healthier living.
Ask Your Pharmacist – Have a question for us? Give us a call or stop in for a private consultation. If you'd prefer, send a message below and it may end up in a future Ask the Pharmacist article.
– Mark Paley, Registered Pharmacist/Director